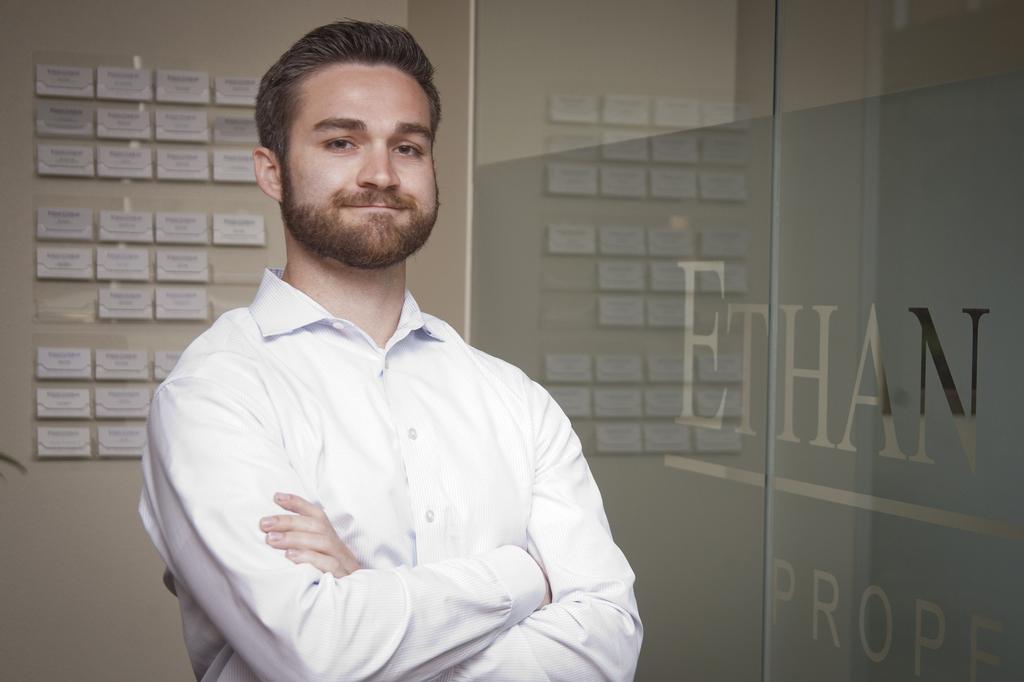 Chase Burke, vice president, Ethan Conrad Properties Inc.
What got you into commercial real estate?
"My parents sell residential real estate, and I got my license and was selling homes while I was still in college. I graduated from college in 2013 with an accounting degree and worked at Moss Adams, but I had the real estate bug. I saw the signs for Ethan Conrad Properties and made a call there, and eventually they hired me. April 1, 2016 was my first day."
In your first year, what big lessons did you learn about commercial real estate?
"I really learned I have a true passion for it. I like working with people, and challenging tasks."
On a day-to-day basis, what do you do?
"I'm working directly with tenants and potential tenants, going back and forward on space available and terms and related things. Hopefully, at least once a week, I close a deal. I'm also making calls and doing prospecting on national tenants that we feel might be a good fit for us."
Conrad owns retail, office and industrial properties. Is there one area in particular you like working on?
"Definitely retail. Ethan set me out on that. It's fun to get a restaurant in a space, and then go to that restaurant later. One of my favorite things is to go back to a center after we've signed leases and talk to tenants and hear they're doing well. Retail gives us that opportunity. Right now, I've found an empty lot in Roseville where we want to put a drive-through Dutch Bros. coffee stand, but we had to buy additional land to make it work. It's a challenging task. I've learned that sometimes the deal takes more work than others, but I'm dealing with tangible things. I'm hoping soon I can drive out there and get some coffee from that kiosk."
"I've always had a goal to own my own properties. That's a goal to get in the next five years, I think."
Ethan Conrad is a figure who some people admire and others don't like as much. What is it like working with him?
"He loves commercial real estate and he loves this business. For me, he's been a great mentor and teacher, he's just blown me away with his passion for the business. And his memory is amazing, he remembers very small details on very small deals and big details on big deals."
What was it like to hear your name announced as Rookie of the Year?
"Surprising, and awesome. I didn't have any sense of what my chances are, but I had my parents and fianceé there just in case, so that was great. It's great to be recognized for hard work."
***
Title: Vice president, Ethan Conrad Properties
Age: 27
Education: Accounting degree from California State University Sacramento
Career: 2010-2014, sales agent, Burke Realty Group; 2014-2016, senior accountant, Moss Adams LP; 2016-current, vice president, Ethan ConradProperties.
Personal: Lives in Folsom with fiancee Vanessa and two dogs, Dancer and Piper.
Something people would be surprised to learn about me: If I'm not at work, I'm traveling.