Ethan Conrad picks up 'trophy' piece of former Alizadeh empire for $10.3 million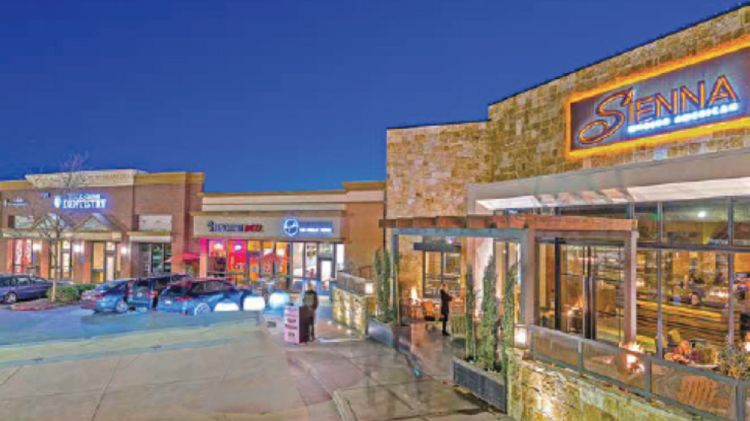 Prolific real estate investor Ethan Conrad has acquired what he said could be considered the crown jewel of disgraced developer Abe Alizadeh's former empire for about $10.3 million.
Conrad said escrow closed Friday on 1470-1490 Eureka Road, a 37,000-square-foot retail property on a busy stretch of road in Roseville.
"I would characterize this property as a very nice, extremely well-located property," Conrad said in an email. "In fact, I would say this property was Abe Alizadeh's 'trophy property' and was probably the best property he owned."
Though Alizadeh lost the property to foreclosure long ago, Eureka Ridge Plaza only has two current vacancies, totaling less than 4,000 square feet. A leasing flyer supplied by Ethan Conrad Properties Inc. notes that one of the spaces is available with 30 days notice, while the other is second-generation salon space.
Current tenants in the center include Sienna restaurant, Beach Hut Deli, Zuda Yoga and Edible Arrangements. Conrad said he's planning a light remodel on the property to make it more aesthetically pleasing and valuable.
According to Conrad, the purchase price was about $10.3 million, or about $276 per square foot. The owner of Sienna, who runs another restaurant by the same name in the La Borgata retail center in El Dorado Hills, pushed Conrad to buy Eureka Ridge Plaza, based on his improvements to La Borgata after buying that within the last year, according to Conrad's announcement to his employees about the new purchase.
The property is the fourth former Alizadeh holding Conrad has since acquired, Conrad said. "I would say that, for the most part, Abe's properties are good and well-located," he said.
With the sale, one of the largest and longest defaults in the region of a commercial mortgage backed security may be resolved. A three-property portfolio of former Alizadeh properties in Roseville included Eureka Ridge Plaza when it was foreclosed in 2012.
Since then, the other two properties, an office building at 3001 Lava Ridge Court and a retail center at 10241-10271 Fairway Drive, both have sold to other investors. At the time of foreclosure, the loan balance on the three-property portfolio was $35.5 million, according to Trepp, Inc.
Ben van der Meer covers real estate, development, construction, water issues and the business of sports.