Staff Writer and Social Engagement Manager – Sacramento Business Journal
A retail center in Elk Grove is getting heightened interest from both consumers and potential tenants, thanks largely to the arrival of some locally owned restaurants.
Stonelake Landing Shopping Center has seen a surge in activity over the past five or six months, according to Christina Snyder, vice president of leasing for Ethan Conrad Properties. The center is located at the off-ramp of Interstate 5 at Elk Grove Boulevard and West Taron Drive.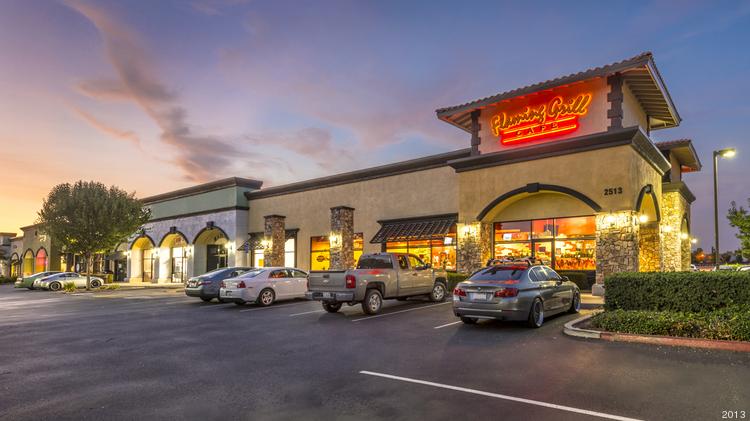 When Ethan Conrad Properties purchased the center in June 2014, it was nearly 24 percent occupied, according to Snyder. After upgrades to features such as landscaping and painting, it's now nearly 38 percent occupied, she said.
A major force in the improvement? Flaming Grill Cafe, which announced plans earlier this year to open an Elk Grove location in addition to its existing restaurant on El Camino Avenue. The restaurant, which offers unique beers and innovative burgers, officially opened in Stonelake Landing this month.
"It just kind of changed the direction that we were going," Snyder said. "Food is something that's been in dire need."
Other locally owned restaurants are in the works. PK Pizza recently opened in Stonelake Landing, and its owner will operate another eatery, AJ's Subs, in the same center. Hea Tea, a boba tea business, is under construction.
With the rise in restaurants, maybe it's not surprising that fitness studios are also driving activity at the center. Kaia Fit and Results Transformation Center recently opened at Stonelake Landing. A hot-yoga studio might also join the lineup, according to Snyder.
Stonelake Landing covers about 74,890 square feet