Well-known eatery joins revived shopping center in Rancho Cordova
Sonya Sorich
Staff Writer and Social Engagement Manager
Sacramento Business Journal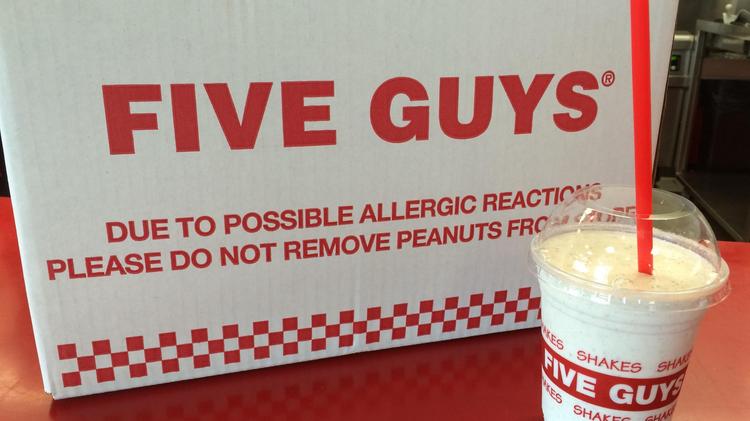 The arrival of a popular burger chain is more evidence of a Rancho Cordova retail center's recovery.
Five Guys Burgers and Fries is coming to the Rivergate Shopping Center, according to a spokeswoman for Encore Enterprises Inc., the Dallas-based real estate company that's opening Five Guys locations across Northern California. The store is tentatively expected to open in August.
The high-traffic Rivergate Shopping Center is located at Sunrise Boulevard and Coloma Road. Commercial real estate developer Ethan Conrad bought the formerly downtrodden center in 2013. Since then, it's found new life with additions such as Smart & Final Extra and Pieology Pizzeria.
This will be the fifth Sacramento-area store for Five Guys, which also has locations in West Sacramento, Natomas, Elk Grove and Roseville. The casual eatery entered the region in 2010. Its menu focuses on burgers, and customers can choose toppings ranging from grilled onions to jalapeño peppers.