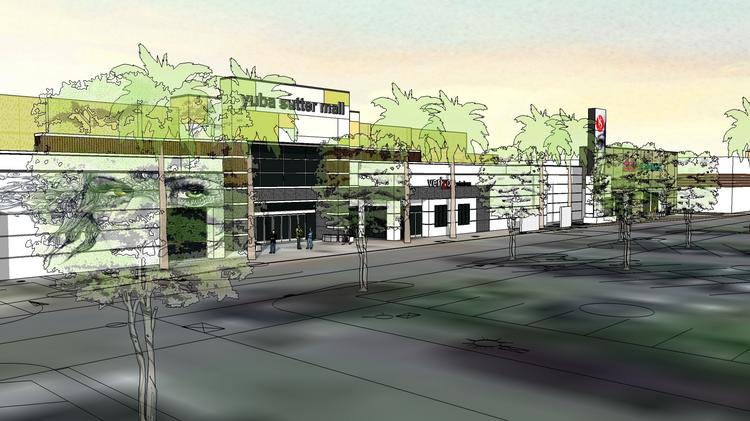 About a year after he bought it, Sacramento real estate investor Ethan Conrad is planning an overhaul of the Yuba Sutter Mall in Yuba City.
Work could start by mid-spring on a $1.1 million improvement of the 407,000-square-foot mall, northeast of the intersection of Highways 99 and 20.
"It will basically look like new buildings and similar to the new Smart & Final that opened last Wednesday," Conrad said in an email. Repositioning the mall is mostly a matter of replacing tenants that are outdated or struggling nationally with financially stronger ones that are growing, he said.
Conrad, who bought the mall for about $15 million in December 2016, said some improvements have already begun. Smart & Final is leasing one of three retail spaces created out of the former Gottschalks/Forever 21 anchor at the mall's southeastern end. That building, which is separately owned by ProEquity Asset Management Corp., also houses gym Planet Fitness and trampoline park Rockin' Jump, both of which are expected to open in the first quarter of 2018.
Overall mall occupancy is now 94 percent, with Sears, JCPenney and Ross Dress for Less as other anchors. About a dozen smaller store spaces, including several in the food court and a couple as large as 4,500 square feet, are available.
Exterior improvements to the mall should take about two months, Conrad said.
Like many malls, Yuba Sutter has struggled as consumer preferences have shifted from department stores to discounters, and toward online shopping.
But Conrad said Yuba Sutter is deceptively strong because it's the primary retail option in an area with buying power, especially among wealthy orchard farmers outside the city.